Have you put some thought into incorporating a frameless shower enclosure door into your home? This is a great choice that is sure to give your bathroom that extra elegance you are planning for. But how much do you really know about these glass shower doors? At Glass Direct US, our technicians are ready to guarantee you have all the information you need to choose the best option to make your bathroom looks modern and glam.  
The Different Types of Showers
You may decide to place the shower next to the tub because it looks good, or because you don't want to make major modifications to the water lines. Perhaps, you only need a shower in a space with limited square footage, so you want to put it in the corner. Wherever the shower ends up, your design will require one of the following door mounting options:
Framed
Semi-framed
Frameless
Freestanding

Framed Shower Enclosure
A framed shower enclosure has some form of aluminum or composite finish around the glass. Framed shower enclosures, like glass options, come in a variety of finishes to enhance any décor–from bright, mirror-like finishes to vibrant, polished brass, to popular brushed nickel finishes, to even painted finishes such as black or white.
Semi-Frameless Shower Enclosure
Semi-frameless is an enclosure that has a more noticeable frame around the outside edge of the shower but not around the shower door itself, so it still provides an unobstructed view of the tile and interior of the shower.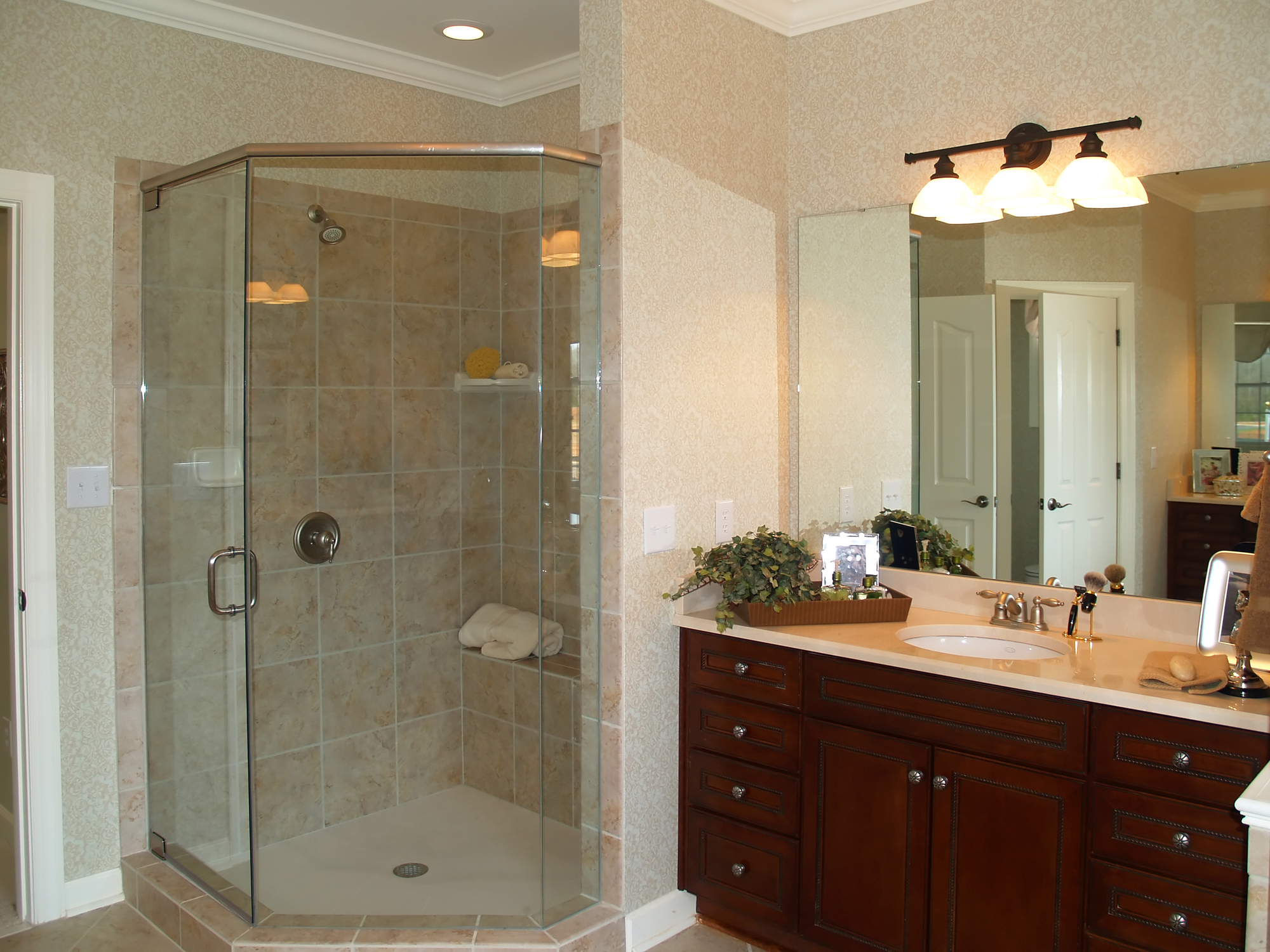 Frameless Shower Enclosure
A frameless enclosure, on the other hand, does not rely on any metal to support its outer edges but is held together by metal fasteners and hinges which also come in a variety of colors and finishes.
Freestanding Shower Enclosure
Free-standing shower enclosures take the shower out of your bathtub and give it its own place in your bathroom. These enclosures can help you transform your shower into a separate oasis or even eliminate the bathtub altogether to free up space.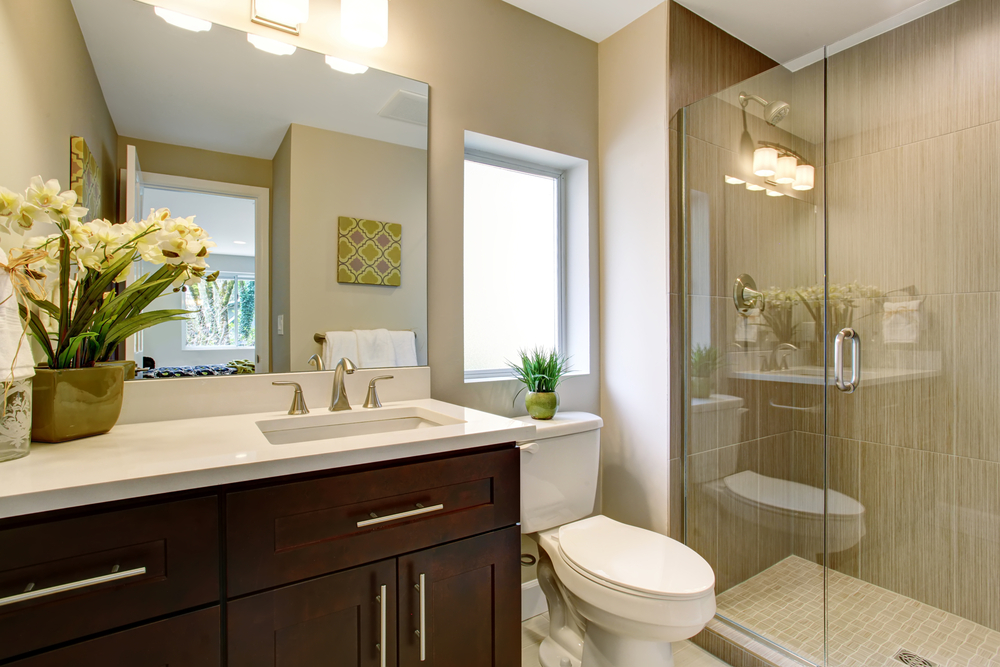 Call Us For Glass Shower Doors
We have the frameless shower door you are looking for. If you need glass shower door installation, contact us today. We can assess the damage to your current door and recommend the best solution. You can also talk to us and discover additional tips that will extend the life of your glass shower door. Not sure which kind of glass you would like to use on your door? Call or visit Glass Direct US today. We are located in New Jersey. 
GLASS DIRECT US offers a variety of frames, semi-frameless and fully frameless shower screen designs. Our range includes sliding, pivot, and frameless shower screens and shower door designs. Choosing the right shower screen could bring to your bathroom style and modern design, so speak to our experts to find out the full range of glass shower screens on offer. 
Our years of experience creating and installing shower screens means we are well placed to offer you advice on your choice of shower screen. We will help you decide on the best shower screen to optimize space and enhance your bathroom design. We have reliable partners which provide us the best supplies to get done your project.
We're also offering contactless in-branch and mobile payments and services to help limit physical contact between our glaziers and customers. 
Create your own custom shower screen design 
Our specialists can help you create a custom design to suit your individual needs. Call us on (866) 203-9330 or email us at sales@glassdirect.us