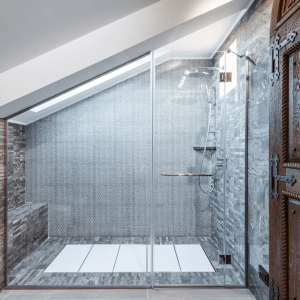 Isn't your shower kind of like your private paradise? Taking a shower after a strenuous workout is a pleasant and calming way to start the day. The modern-day shower curtain problem is resolvable by using glass shower doors.
Glass shower doors allow far more light than the traditional shower doors. Fortunately, this isn't the only benefit of glass replacement and installation of shower doors. These doors have many unique advantages that make showering and bathing more enjoyable.
Here are some benefits of installing glass shower doors:
1. Durability
A glass shower door requires very little upkeep. It can last permanently with proper care. Glass doors in showers have become popular amongst homeowners due to their robustness and durability. Installing attractive glass doors is worth the initial costs compared to the annual replacement costs required to replace mildewed, torn, and shredded shower curtains.
2. Effectiveness
One more reason glass doors are a terrific option is that they're so effective. Shower curtains frequently move out of position, allowing water to leak onto the floor and resulting in long-term water damage. Installing glass shower doors around the perimeter of your shower or tub can help you avoid wet, puddled bathroom floors daily.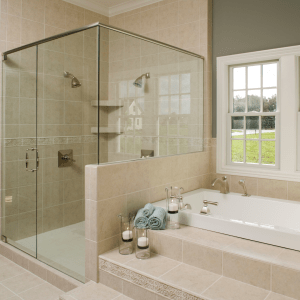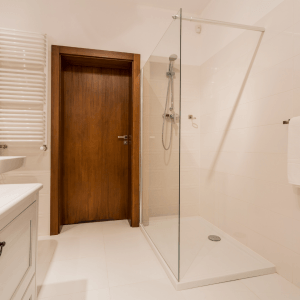 3. Hassle-Free Cleaning
Glass shower doors are easier to maintain and clean than plastic-made shower curtains, which allow the build-up of mildew, mould, and soap scum. With a spray of your favorite bathroom cleaner, you can wipe your glass shower doors to make them look brand new once again. You'll breathe cleaner air and have a healthier bathroom than if you used a shower curtain.
4. Stylish Designs and Finishing
You can design a bathroom with a genuinely timeless style by selecting from several glass coatings. Aside from that, you may easily complement the style of your bathroom with glass shower doors, thanks to their simplicity and beauty.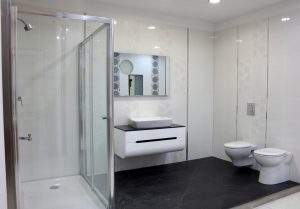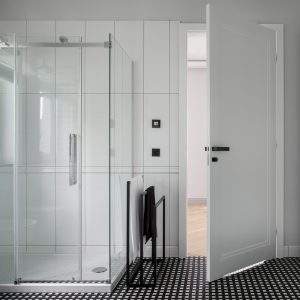 5. Size Range
Modern-day glass shower doors come in a diverse range of sizes, allowing you to customize your shower area in several ways. A glass shower door can help create a large or a tiny walk-in shower in a small bathroom area. An extensive size range of glass shower doors allows greater flexibility for customers in their selection.
6. Bathroom Feels Spacious
If you use a sliding shower door or curtain, there is a risk of obstructing your vision. On the other hand, glass shower doors allow you to look into the shower area, making it appear larger. Glass shower doors are an excellent choice for small bathrooms.
7. Reduced Chance of Mold and Mildew Build-Up
Because a frameless glass door doesn't have seals around it, there is no place for the soap and water to gather or build up. What this means is that there is also no place for mold or mildew to develop.
8. Additional Home Value
Once you've had the glass shower doors installed, you'll find that these functional elements age well and result in increased value to your home. There are plenty of options for you to consider. Options include style choices such as:
Circular
Triangular
Boxy shapes
Various textures
Colors
There are numerous advantages to having a glass shower door. It is vital to find a reputable company if you're ready to invest in this for your bathroom. Glass Direct US provides excellent residential glass installation, repair, and maintenance services to its customers. We ensure that our customers receive affordable glass repair and replacement quotes. We are a local company, so if you are looking for glass shower doors near me we are your best option to cover all your glass needs. Call us for a FREE estimate!
Contact us to secure outstanding emergency glass services in New Jersey.